JROTC Sorghum Festival
Victoria Estep
Thursday, October 10, 2019
Sorghum Festival
By: Victoria Estep
On September 28th, Elliott County High School's JROTC Lion Battalion participated in the Sorghum Festival Parade in West Liberty, Kentucky. At 1:00 pm, the battalion began their march at the Agricultural Center and marched to Advance Auto Parts. The highlight of the parade was the step and cadence of the battalion. The crowd loved it.
The day was nearly 95 degrees Fahrenheit and the cadets were sweltering in their dress uniforms. They managed to stay well hydrated, for the most part. Really, the only problem they faced was the lack of a bathroom. It was fun nonetheless and everyone enjoyed some fashion of ice cream or cold drink and meal afterwards at Dairy Queen.
There were many people at the parade. Some of who were old friends of the cadets. They met them at Advance Auto Parts to catch up and to complement their performance in the parade. After that, some cadets' families came and got them while the rest waited on the bus for the bus driver to return.
All in all it was a good day at the Sorghum Festival. The JROTC cadets put their hearts into the Cadence and stayed in step. They thoroughly impressed the crowd, me, and possibly even themselves. Not to mention, they endured the heat on asphalt. With the support of family and friends our cadets delivered a fine performance. I applaud the Elliott County High School JROTC cadets for their effort and their heart on this day.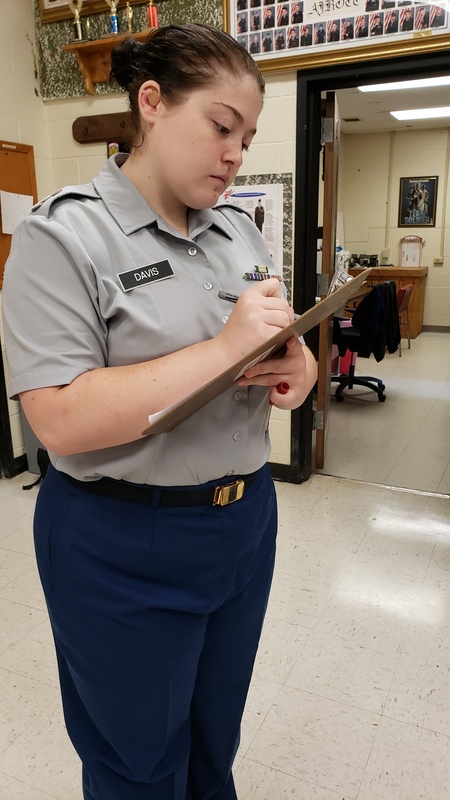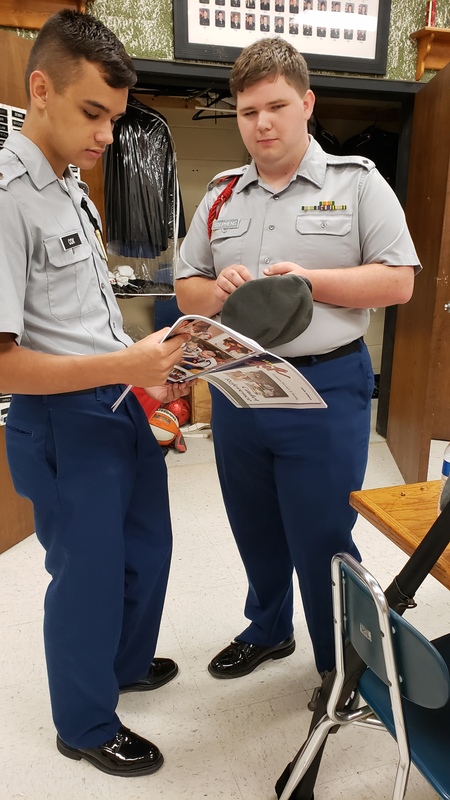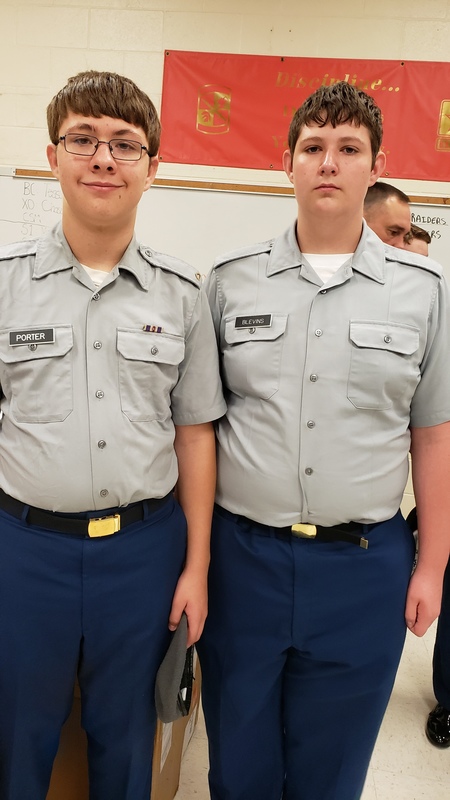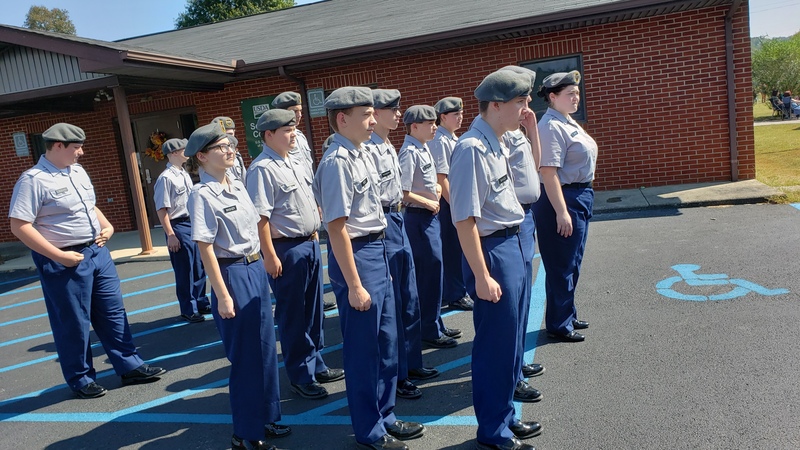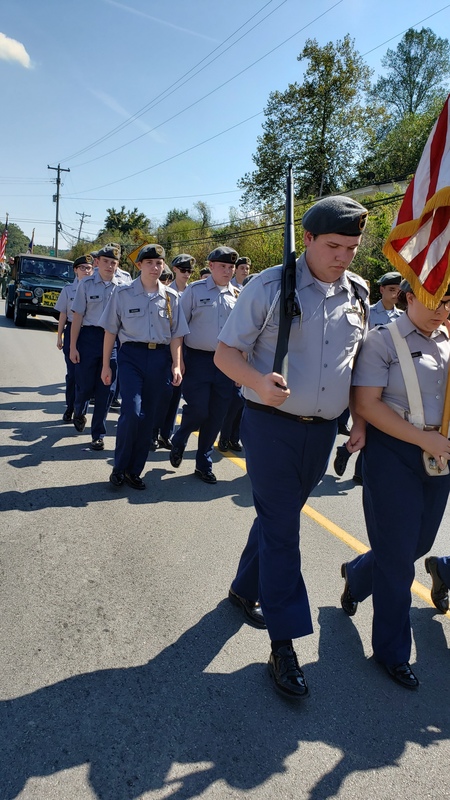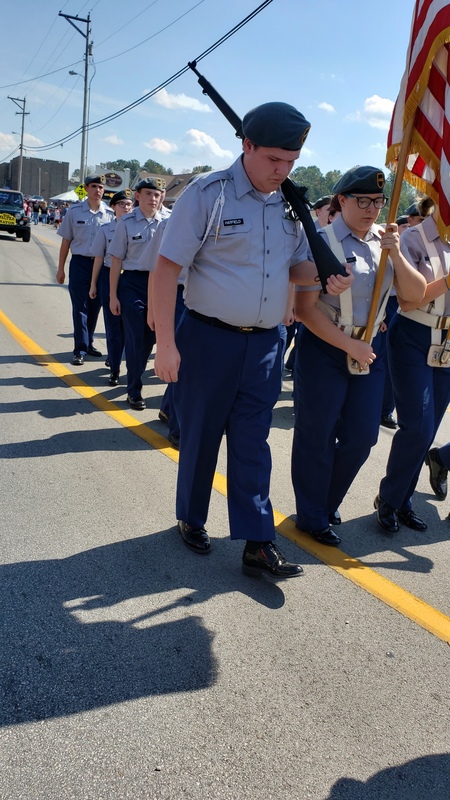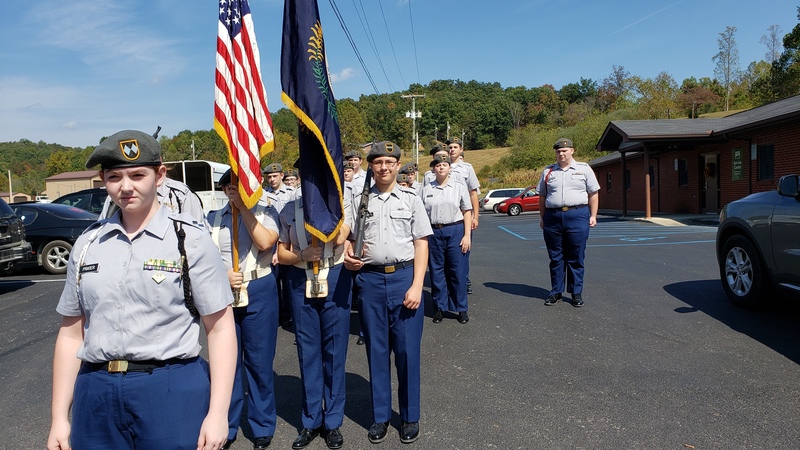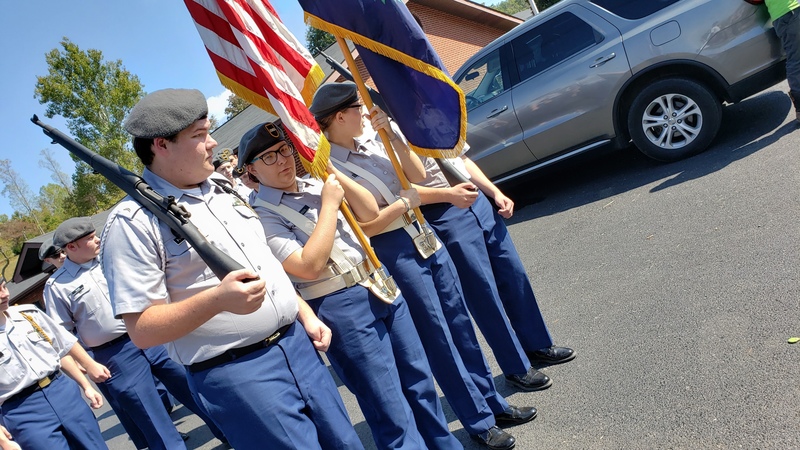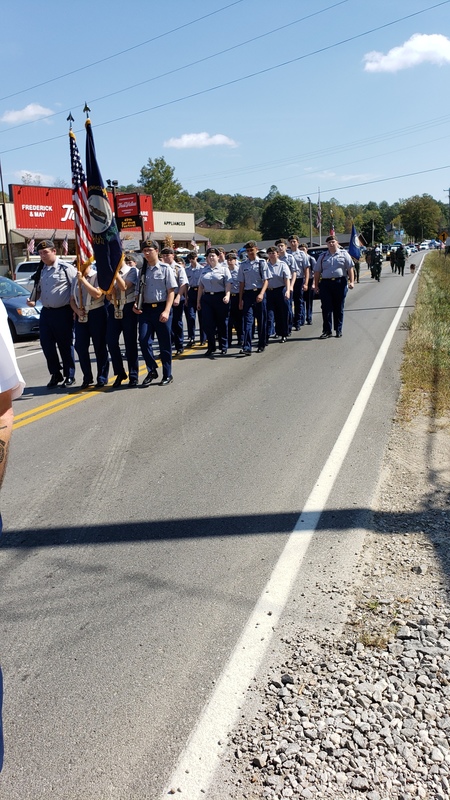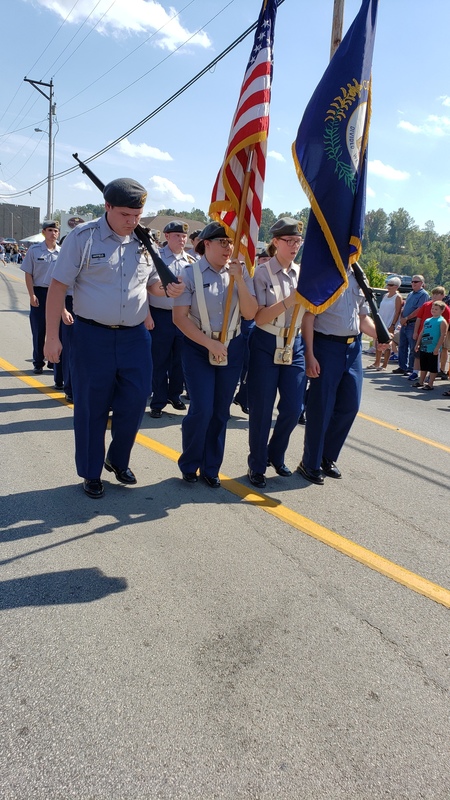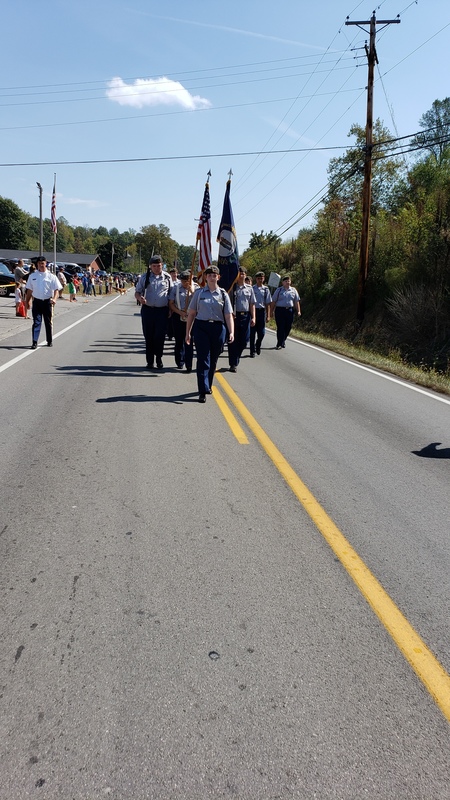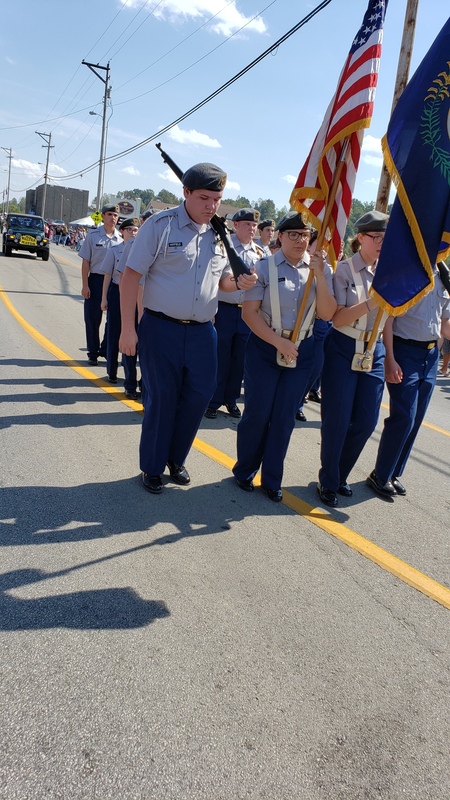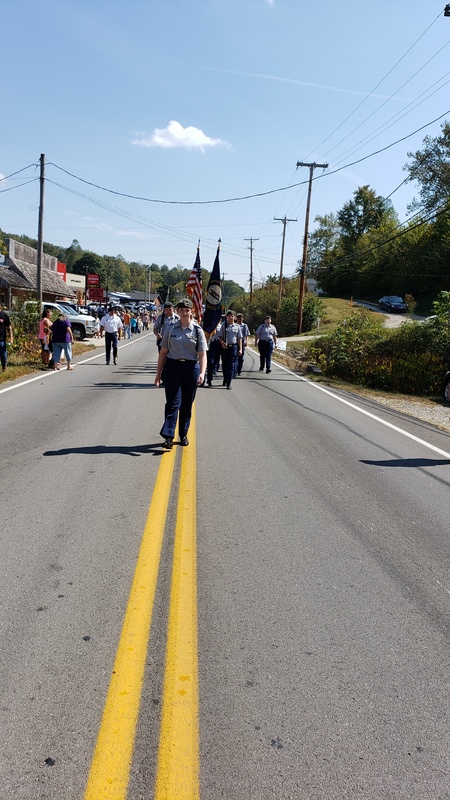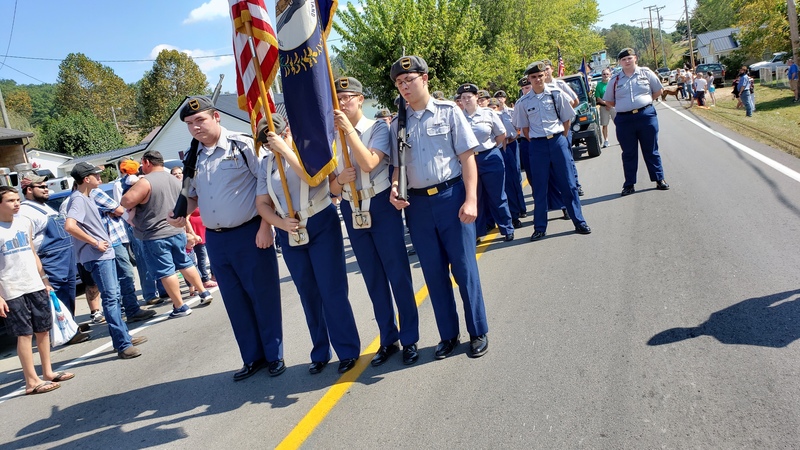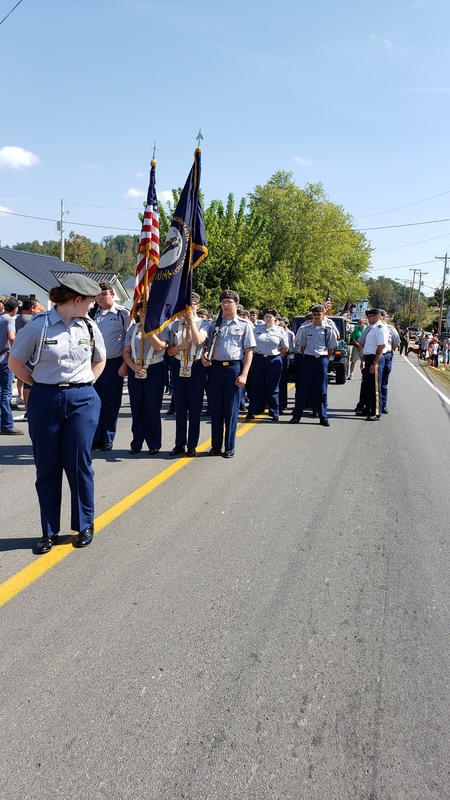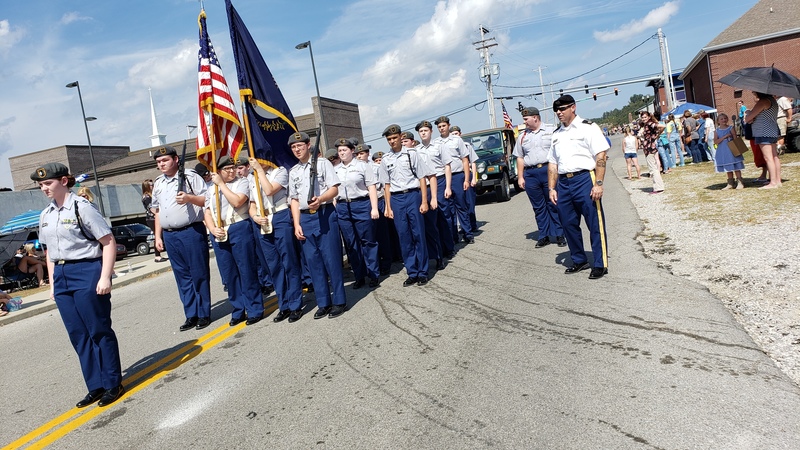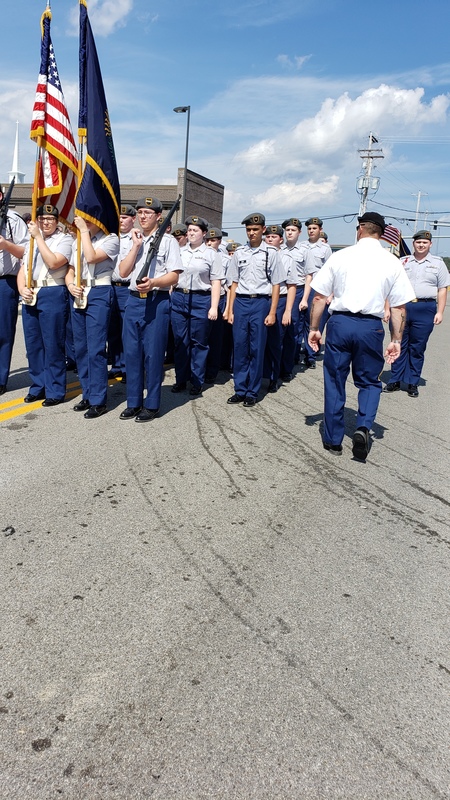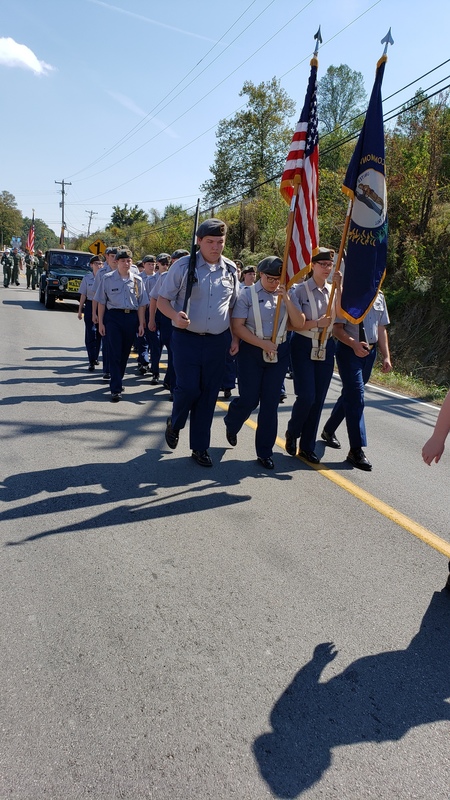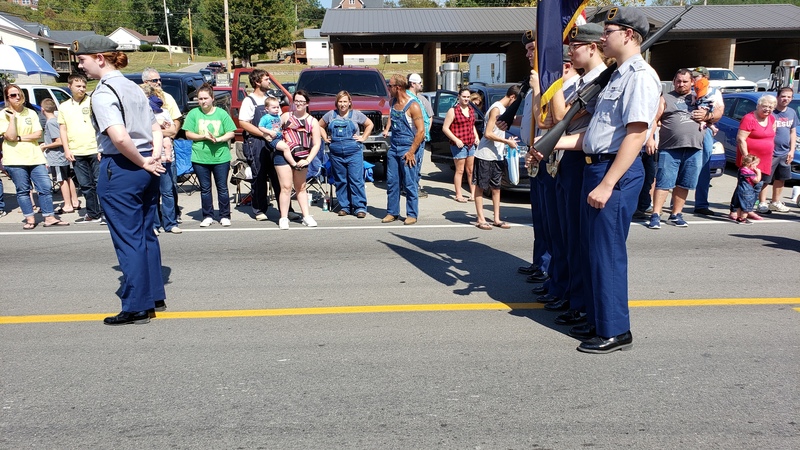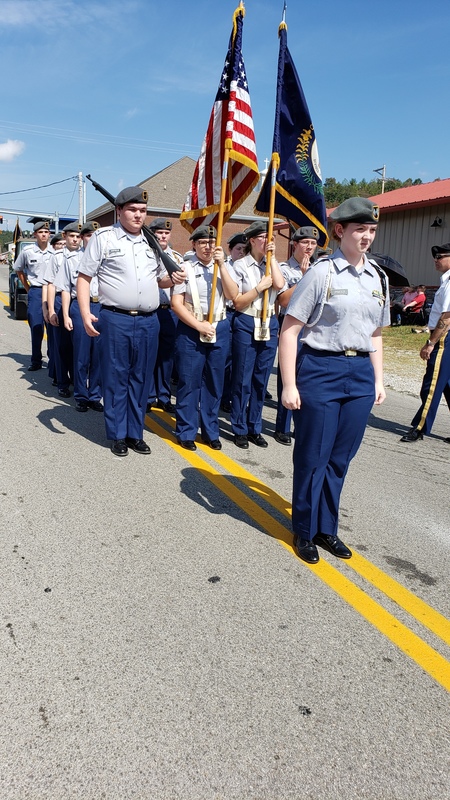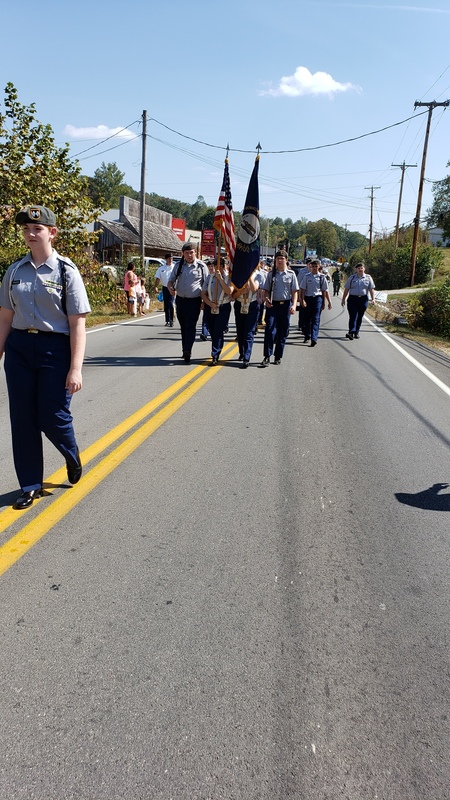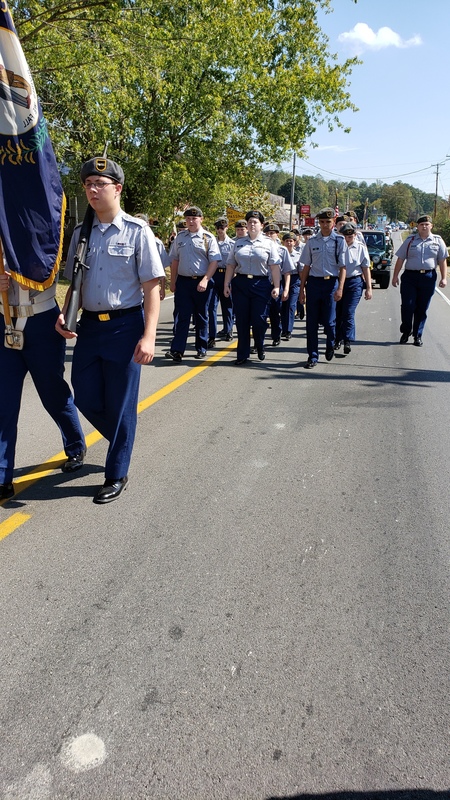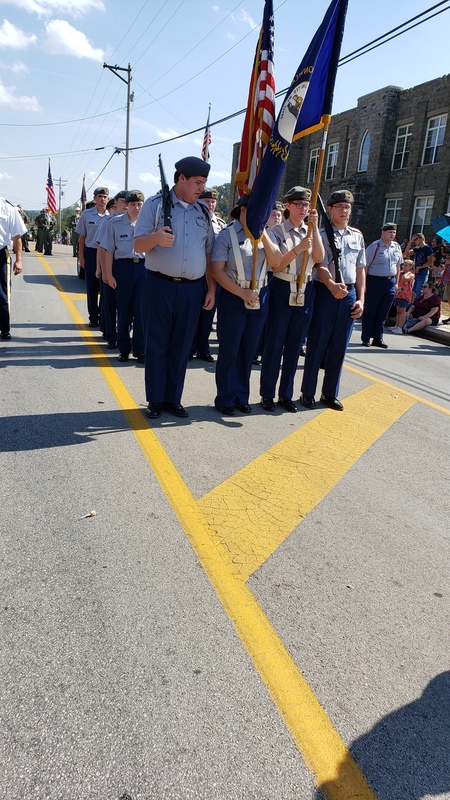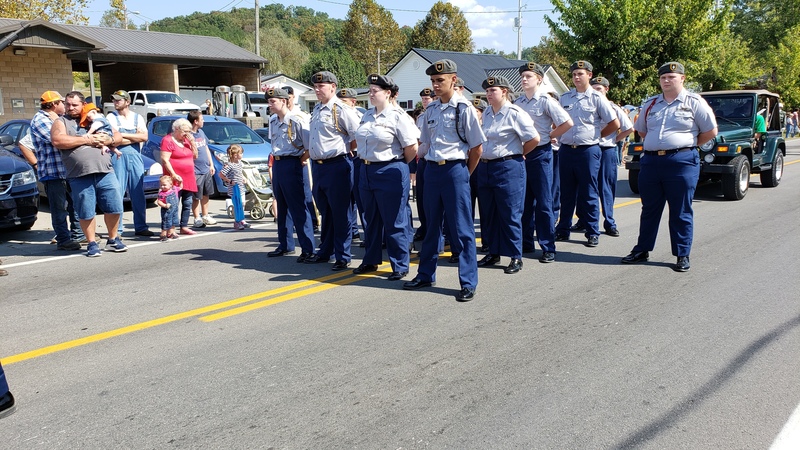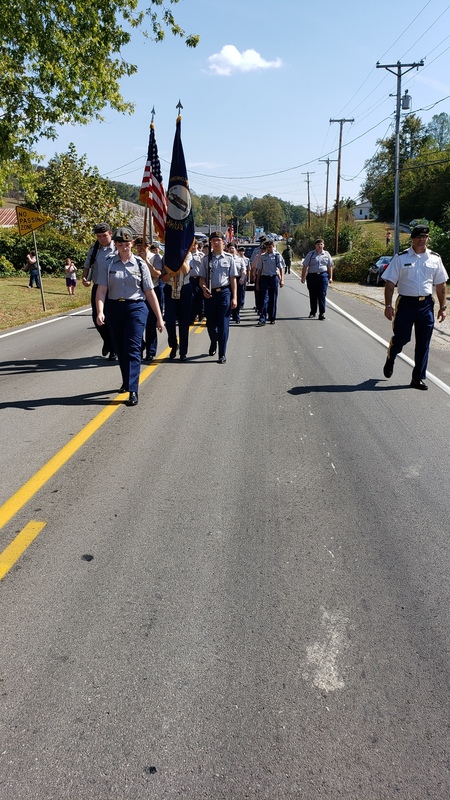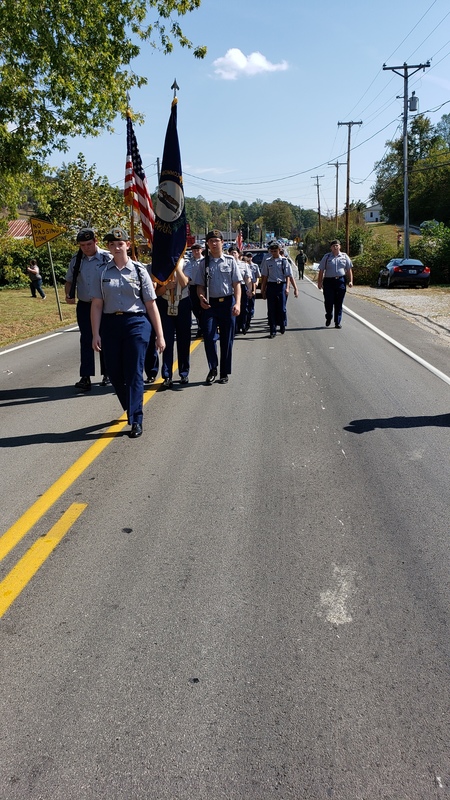 These pictures and videos from the event are available here:
https://drive.google.com/drive...