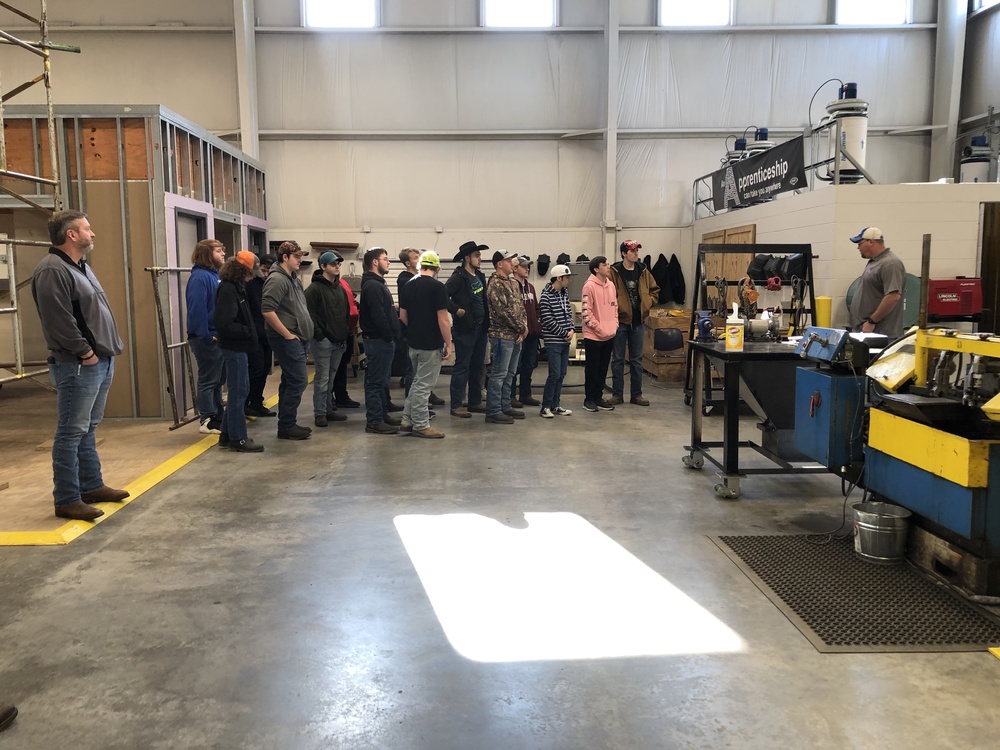 Elliott County Carpentry Class Tours IKORCC Training Center
Michael Wagner
Friday, February 28, 2020
The Elliott County High School Carpentry Students toured the IKORCC Training Center in Grayson Kentucky. IKORCC Local Union 472 Instructors Brian Slusher, Clinton Young, Senior Representative Jerry Yates, and President Kevin Howard showed a video presentation covering the Carpentry Trades. The Instructors later moved on to explained how the Apprenticeship Program works and conducted a question and answer session with the students.
As the students toured the Training Center, Instructors had examples of scaffolding set up, framed construction room, and Millwright projects for the students to see.
After touring the Training Center ECHS students and IKORCC representatives met back in the multi-media classroom for lunch. Papa John's Pizza was furnished for the students compliments of IKORCC Representatives Jerry Yates, Kevin Howard, and Instructors.