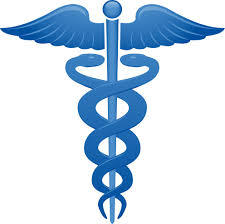 IMMUNIZATION REQUIREMENTS HAVE CHANGED
Maynard Stevens
Monday, November 20, 2017
https://core-docs.s3.amazonaws... Changes have been made recently to the Kentucky Administrative Regulation that governs immunizations required by preschool and school age children to attend school. Included are:
a 2-Dose Series of Hepatitis A vaccine required from age 12 months through 18 years and a Meningococcal Booster required at age 16. Hep A Immunizations are given with a 6 month interval in between doses.
Some of the elementary students have had the Hep A 2 dose series. Many of the old certificates did not have a space for Hep A and although given, information was not sent to school.
Law states this is mandatory for next school year 2018-19. That gives us 8 months to come up with immunization dates already given and to get those immunizations still needed. So, 16 y/o students need a MCV4 Booster and a 2 Dose series of Hep A. Students 15 and younger need the Hep A 2 dose series. The 6th grade Tdap and MCV4 are still required for those who will be in the 6th grade next year as well as a physical.
Parents/Guardians I greatly appreciate your help in getting the immunization information sent in to school. Please contact your child's health care provider and see what immunizations are needed. Immunization and other health records can be brought to your child's school or faxed to me at 738-8100.
Cheryl Gilliam RN Elliott County Schools 738-8104
To read the entire letter from the KY Immunization Program go to
(http://www.lrc.ky.gov/kar/902/002/060.htm).
Further documents about these changes can be found here:
https://core-docs.s3.amazonaws...