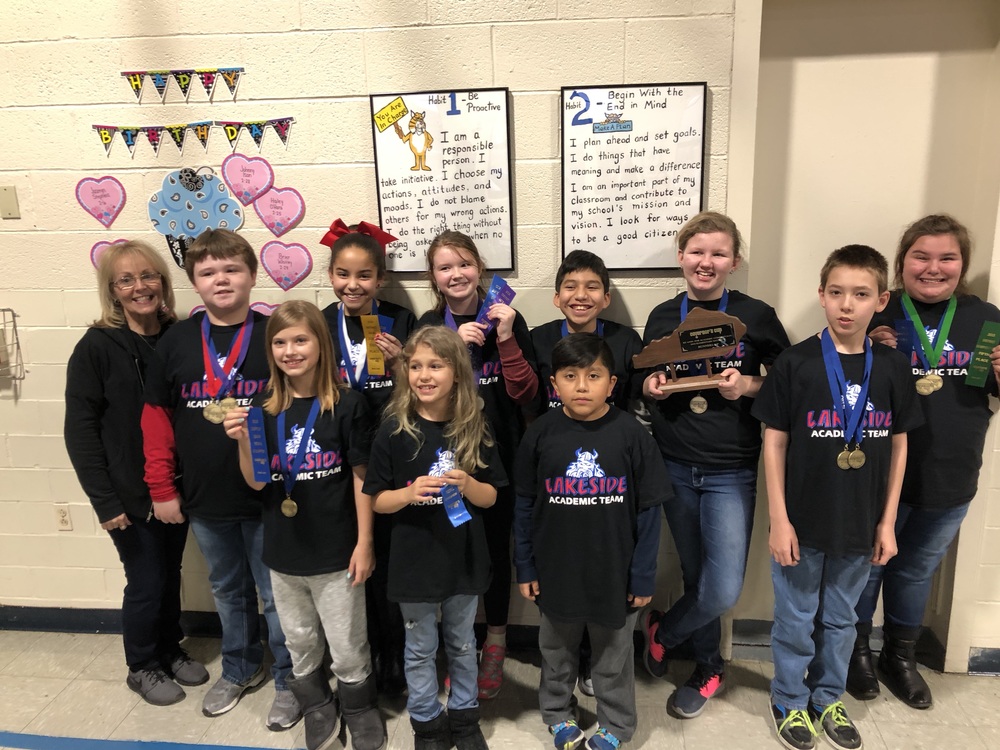 Elementary Governor's Cup Academic Meet
Megan West
Tuesday, February 13, 2018
Lakeside Elementary participated in the 2018 Governor's Cup at Isonville Elementary on February 10, 2018. Mrs. Angie Lewis led her team to several awards including first place in Quick Recall and a Overall Runner-Up title . LES students received the following awards:
2nd Gavin Ison-Math
4th Gavin Ison-Science
1st Anthony Blevins-Science
3rd Camari Parker-Social Studies
1st Adrian Ruiz-Celedonio-Language Arts
4th Hannah Hamric-Arts and Humanities
5th Bryalee Holland-Composition
LES Academic Team members will compete in the Regional competition on March 3, 2018. Congratulations!